Angels' Eyes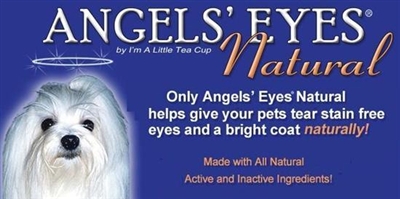 25% Off all Angels' Eyes

With the help of Angels' Eyes, owners can give their dogs that healthy, well-groomed appearance they desire.
In addition to shampoos, conditioners and ear rinse, the signature Angels' Eyes product eliminates unsightly tear stains from the inside out. Proudly made in the U.S.A., products are 100% wheat and dye free, safe for both shedding and non-shedding breeds, and guaranteed to help dogs look and feel their best.

Only Angels' Eyes gives your pet tear stain-free eyes and a bright, clear coat!