Granville Island Pet Treatery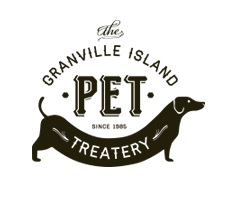 The Granville Island Pet Treatery is family-owned by pet owners who love their dogs and cats.
We support the compassionate, humane and loving treatment of pets by donating our healthy treats to local charities that rescue, protect and improve the lives of animals.
When you purchase healthy pet treats from us 1% of all sales goes to the B.C. S.P.C.A.
Items may not be sold on third party e-commerce sites (such as Amazon, eBay, Jet, etc) without prior authorization from MANUFACTURER.