Himalayan Dog Chews 15% Off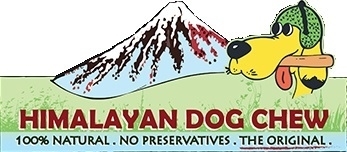 Himalayan Dog Chews were born from an ancient recipe for a hard cheese snack chewed by the people of the Himalayas. In the mountains surrounding Mt. Everest at more than 15,000 feet, it is made using traditional methods with yak and/or cow milk, and all natural products with no preservatives or binding agents. They're also gluten-free!
Items may not be sold on third party e-commerce sites (such as Amazon, eBay, Jet, etc) without prior authorization from MANUFACTURER.