True Leaf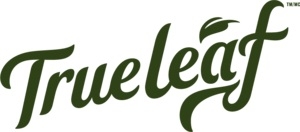 If you've never considered hemp for dogs, giving your dog hemp-based supplements, maybe it's time to give it some thought! There are no psychoactive effects in today's hemp-based treats and chews currently available on the market. Hemp is not the same as marijuana. The hemp used on these treats and supplements is the same one used in foods and textiles, considered by many specialists as a great superfood for dogs.
So how can dogs and other pets benefit from hemp?
First of all, the vegan alternative for fish oil, the hemp seed oil, has the perfect ratio of Omega-6 to Omega-3 fatty acids (3:1)! Oh, and if you're still asking yourself, yes, industrial hemp is legal, and when the products are correctly formulated, they are safe and effective for your fluffy best friend. Hemp for dogs can be used as a dietary supplement, with a ton of positive effects, take a look...