Charlee Bear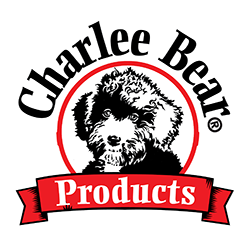 Just as natural ingredients and low-calorie treats are important for human consumption, they're equally as important as part of a dog's diet. For more than 17 years, Charlee Bear has been baking wholesome treats filled with all-natural ingredients made in the USA. Ideal for training or anytime fun rewards, these treats are Pocket Perfect™, leaving behind no stains, no smells, no grease and no crumbs.

Available in four great flavors, Charlee Bear's 3-calorie treats can't be beat!
All Charlee Bear now available individually.