Charlee Bear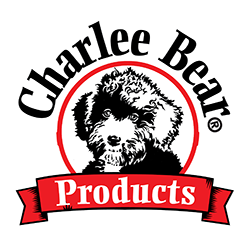 IT ALL BEGAN with a rescue dog named Charlee. Charlee was a little dog who stole everyone's heart because he looked like a teddy bear. He was so cute and cuddly, his nickname became Charlee Bear.
Because Charlee was so lovable, his name naturally came to mind when our founder set out to create a healthy, super-tasty treat for dogs. Over 25 years and millions of treats later, Charlee Bear products are still brought to you by a family-owned company. We're still dedicated to making simple, nourishing, natural treats dogs absolutely love, while celebrating the incredible friendship shared by people and pets.
the Gottsacker Family
Items may not be sold on third party e-commerce sites (such as Amazon, eBay, Jet, etc) without prior authorization from MANUFACTURER.